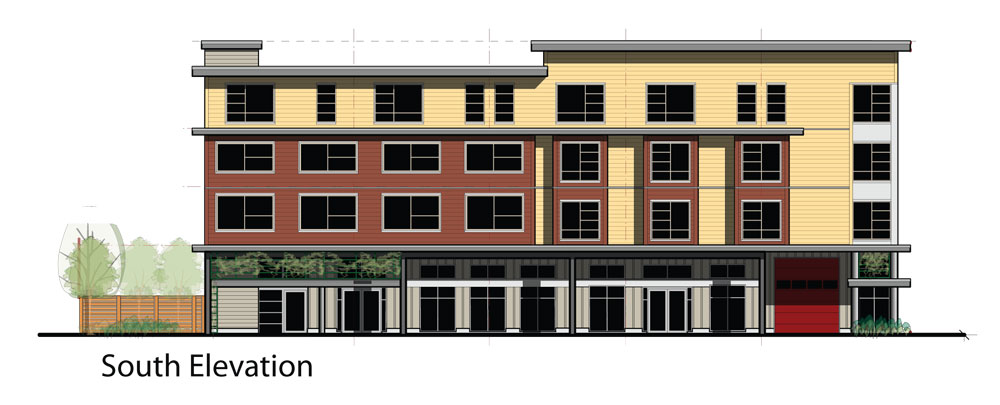 New Year. New housing project.
Last year the Coalition announced our Housing Priority List – a list of Greater Victoria housing projects that are priorities for the Coalition. Atop that list was the Hope Centre in Sooke, so we are excited to see the project coming together and wanted to share the details with you.
Hope Centre is a joint venture between the Society of Saint Vincent de Paul of Vancouver Island (SSVP) and the M'akola Group of Societies (M'akola). It came about when the groups identified a need in Sooke to provide affordable housing for aboriginal and non-aboriginal homeless singles (both men and women), including provisions for youth.
Housing and services for those experiencing homelessness in the Capital Region are primarily focused in downtown Victoria. There is great demand in Sooke for affordable housing – especially for youth who have few local resources or supports.
In addition to providing much needed affordable housing and resident services, the units will be incorporated into a building that includes a SSVP thrift store and Social Concern Office, as well as educational services, creating a mixed-use centre – unrivaled in the area.
Project Concept:
The Hope Centre development will be an accessible, four-story building.
On the ground floor:
350 square meter (3,767 sqft) thrift store.

Currently, this site is home to the very popular SSVP thrift store. The expanded thrift store will increase the ability of this thrift store to serve current community need and demand.
Floors 2-4 have a total of 25 housing units, a portion of which will be targeted at serving Aboriginal housing need:
18 studio suites at 350 sqft (5 dedicated to youth specifically)
7 one-bedroom suites at 520 square feet
These floors also contain more than 3500 sqft of office/college/alternative school space, as well as shared laundry, lounge and deck space for residents.

Services provided by the Social Concern Office, on the second floor, will likely include: food, clothing and household goods vouchers (redeemable at the SSVP thrift stores), counselling and referral services, taxes, and/or advocacy. They are estimated to serve:

35 individuals living in Sooke Hope Centre housing
90 individuals, 20 families with 29 children, and 11 seniors from the surrounding community (based on numbers from the downtown Social Concern Office)

Educational services will both directly, and indirectly, positively impact the community, who might no longer have to travel to continue their education.
Partnerships & Community Alliances:
The Youth Housing Network
Threshold Housing Society
Hulitan Family and Community Services Society
Greater Victoria Coalition to End Homelessness
Sooke Family Resource Society
Project Cost:
Cost of the Hope Centre – approx. $5.9 million
Funders:
Government of Canada
Seed Funding – $10,000
HPS – 1.8million
BC Housing
Capital Grant – 1 million*
Capital Regional District
Housing Trust Fund – $375,000**
Equity Contributions:
The Society of Saint Vincent de Paul, Vancouver Island – $375,500
M'akola Group of Societies – $375,000
* Preliminary Project Approval (PPA) expected January
** Preliminarily Approved