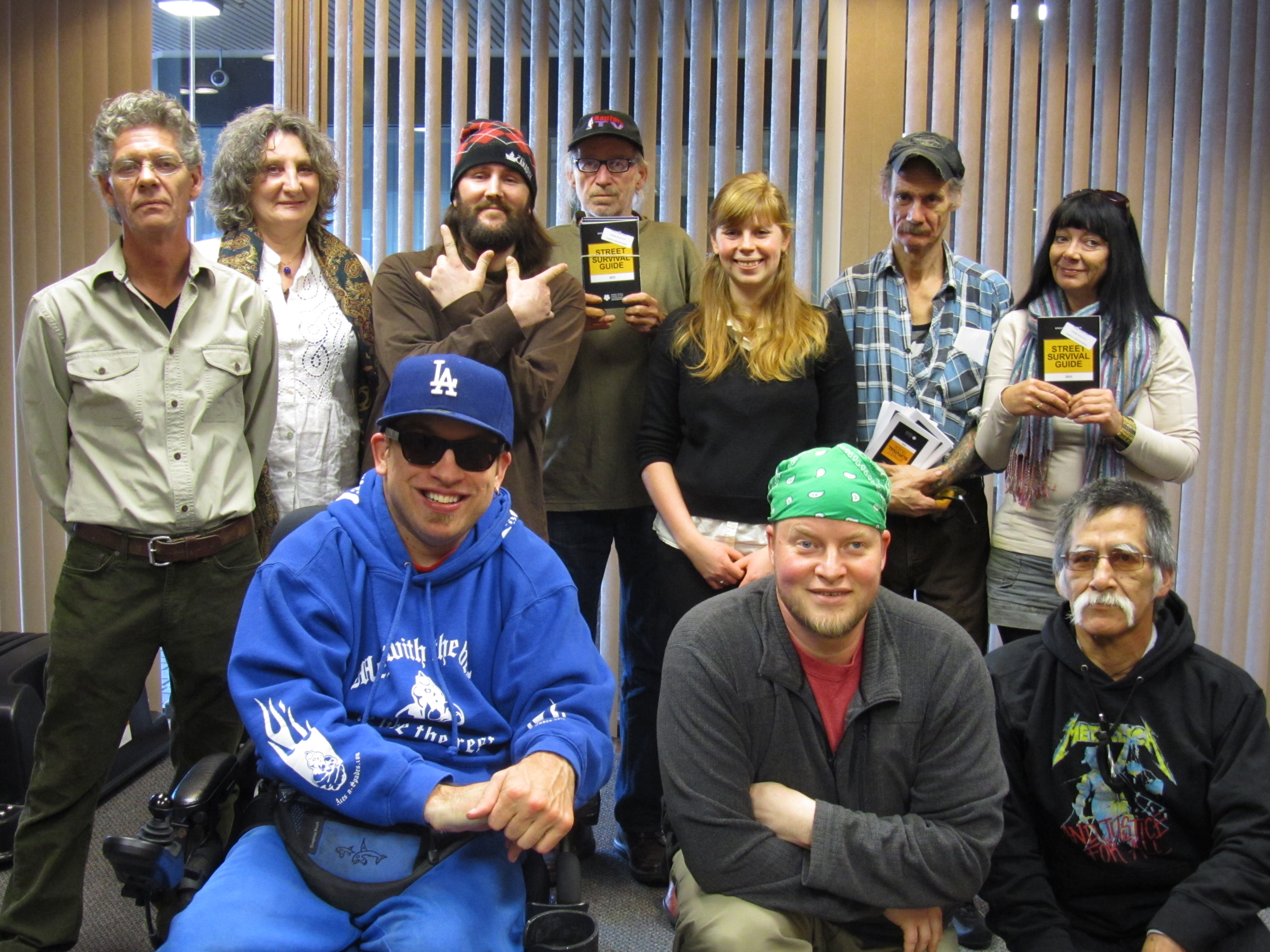 Last August the Coalition kicked off our first social inclusion based project: the creation of a Street Survival Guide for those experiencing and living at risk of homelessness. The project started with four focus groups at different agencies with 37 participants. From those initial meetings a core group of 9 dedicated Survival Guide Team members formed.
Over the fall the team produced the Survival Guide starting from questions like: who is it intended for, what information should be included, and what formatting criteria are the most important. Team members gathered feedback from both service users and front line workers, and editing decisions were made together. After making some tough decisions, coming to a consensus, and much fact checking, the guide was ready for print.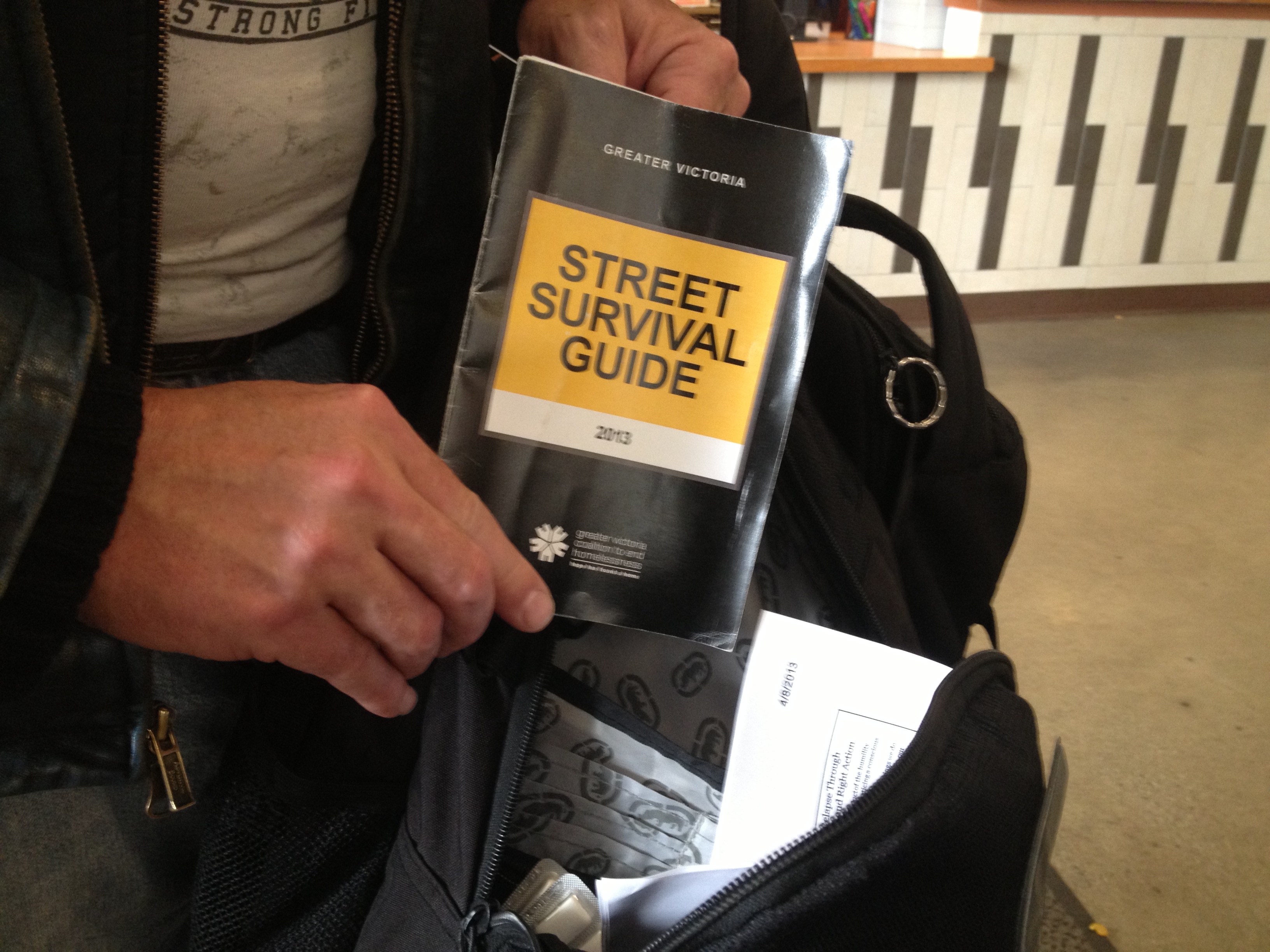 In February the Survival Guide Team hosted a fabulous launch event where service providers, local politicians and the Coalition's Leadership Council were invited to see the guide and hear about the innovative process used to produce it. The launch was a full house – standing room only!
Following the launch, 1000 copies of the guide were distributed to the over 80 resources listed in the guide. Demand was so high that not a single copy remained by the beginning of March.
The work didn't stop there. Following the release, the team worked on tweaking the guide, receiving edits and updates from many of the services listed within the guide. Just last week, a second edition was printed, with over 2000 copies being distributed throughout the community. Demand is once again so high; we anticipate running out of copies within a week or two.
Here's what one user had to say about the Guide:
Street Survival Guide:
The Coalition plans to reprint the guide (with additional updates and edits) in the fall.
Thanks to the United Way of Greater Victoria for generously providing funding for the Street Survival Guide.
Street Survival Guide in the News
Street Smart Guide to Survival – Times Colonist
New Victoria survival guide full of usable resources for street community – Victoria News
Non-profit creates Survival Guide for Victoria's homeless – Metro News Article