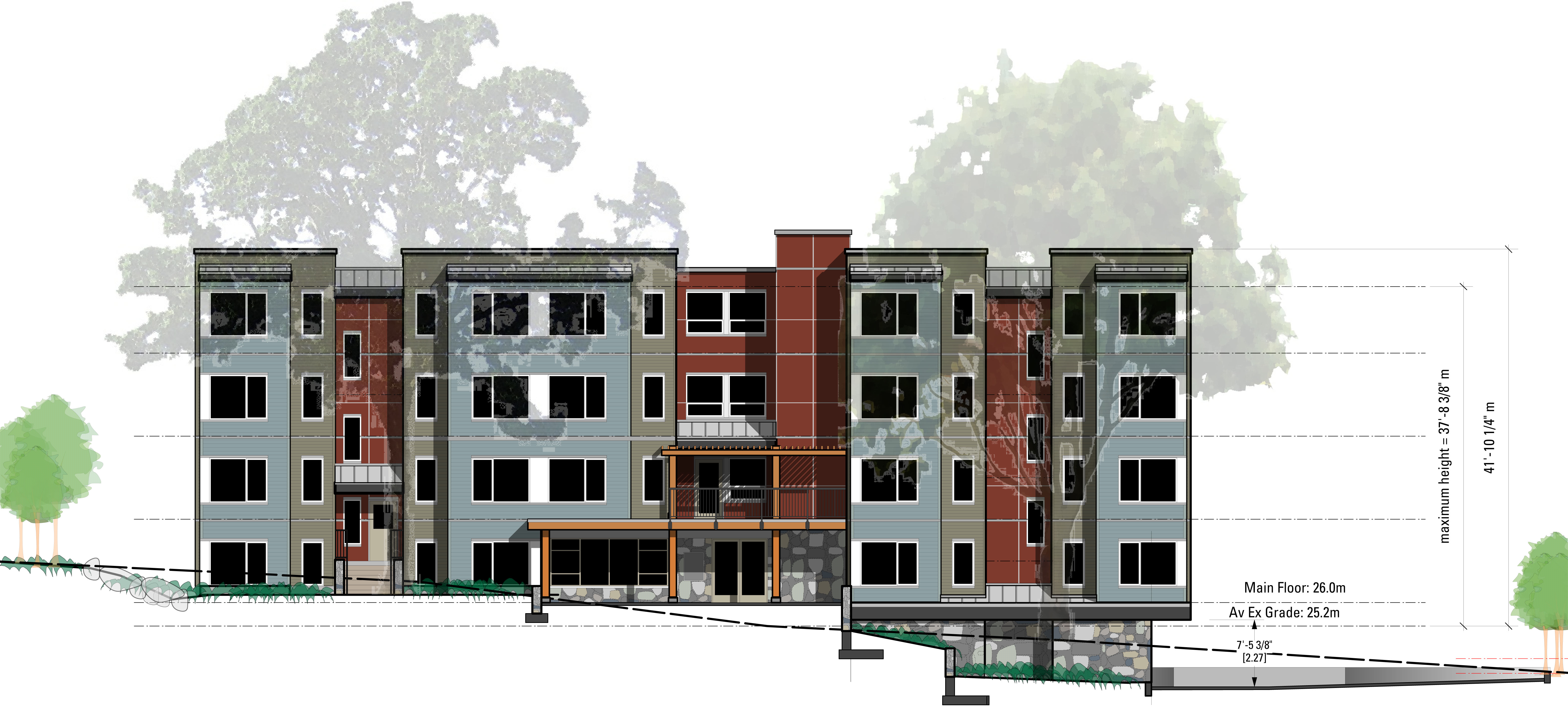 Carrying on with our features on Priority Housing Project List (PHPL) developments, today we're excited to share Cottage Grove.
Cottage Grove Manor (a Victoria Cool Aid Society development), located in the Municipality of Saanich, will be a 45-unit supportive housing development for seniors 55+ who have a history of challenges that may have resulted in difficulty finding and maintaining adequate housing.
This development offers seniors experiencing or at-risk of homelessness with safe, secure, affordable housing with the necessary supports in a well connected, established, and pleasant neighborhood with ample local amenities and health care supports.
Update from Victoria Cool Aid Society:
The project has been approved by the Saanich Planning department and is expected to go to Saanich Council for approval this month. Also, BC Housing has been approached to provide $4.8 million in funding. As soon as BC Housing steps forward Cool Aid is ready to proceed to construction and it is anticipated that it will take about 12 months to complete.

26% of capital costs have been raised. The Capital Regional District has stated its financial commitment to the project, which is anticipated at $15,000/apartment, or $675,000 for the 45 supportive housing units and Cool Aid has contributed over $1 million for the land purchase from its reserve funds and private donations. Island Health is being approached for operating dollars for on-site support for the seniors.
About the Priority Housing Project List
The Priority Housing Project List (PHPL) contains housing projects that act as priorities for the Greater Victoria Coalition to End Homelessness. As of August 2013, the PHPL contained approximately 326 supportive and 108 affordable housing units and 90 rental supplements.
Cottage Grove was admitted to the Coalition's PHPL in July 2012.
Also see our posts on other PHPL developments: