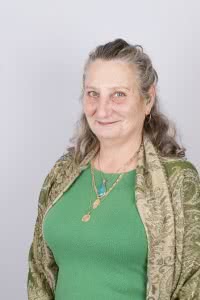 This May, the Coalition had an opportunity to send Hilary Marks, the Co-Chair of the Social Inclusion Advisory Committee (SIAC), to the National Conference on Peer Support in Halifax. The National Conference on Peer Support is focused on peer support for those struggling with mental health challenges, but the Coalition saw the opportunity to apply that experience towards homelessness. Here's a short post composed by Hilary on her experiences at the Conference and what the experience meant to her:
The conference came at a very good time. We had recently been discussing Peer Support at SIAC and the role peer support plays in people's daily lives. We had been specifically talking about homelessness and peer support, but parallels to mental health peer support are similar.

Listening to people at the conference reinforced what I do every day; connecting with people to empower them to move forward. I learned that what I do has a name: Peer Support. I thought what I was doing day-in and day-out was just being empathetic and compassionate, but it turns out it's a guideline that is trained and utilized in other parts of the county when dealing with mental health challenges.

Attending the conference and hearing other people's successful experiences gave me a sense of empowerment. I didn't experience PTSD from war as discussed at the conference, but I can relate to PTSD from my experiences. Homelessness is like war in some ways, the trauma and violence of my street-life still affects me to this day.

This opportunity in Halifax showed me when people pull together to help someone with similar experiences they can help. Peer support creates a good process for healing.

I give up my time and energy because I believe in people – I believe in helping.
– Hilary Marks