On a single night in February, 1,167 people sought shelter in temporary accommodations – including 116 children.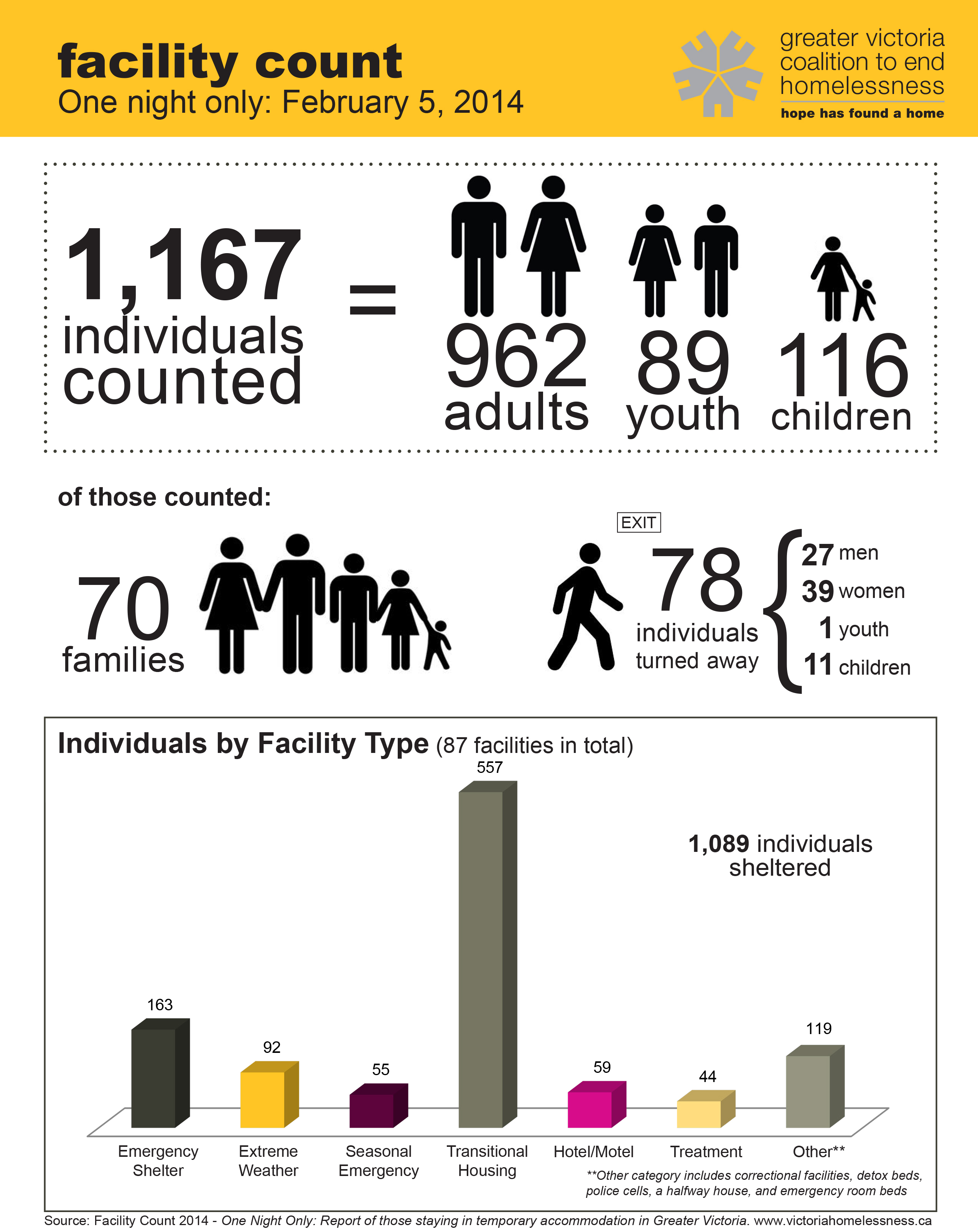 This number is largely unchanged since 2011. The reality is that this point-in time facility count is more reflective of the number of beds available than the number of people experiencing homelessness. It is an underestimate of people in need of permanent, affordable housing. – Andrew Wynn-Williams, Executive Director, Greater Victoria Coalition to End Homelessness

One of the key findings for me was when we looked at the number of families counted over the years, the number of families counted increases when hotels and motels are included in the facility count. For me, this means that hotels and motels are often seen as the only affordable option for families experiencing homelessness, which is deplorable and an important indication that we are far from addressing the affordable housing crisis in the region. – Marika Albert, leader researcher, Community Social Planning Council of Greater Victoria
Read the full report: One Night Only – Facility Count 2014
This annual facility count was conducted this year as a partnership between the Greater Victoria Coalition to End Homelessness, the Community and Social Planning Council and the University of Victoria Centre for Addictions Research of BC.