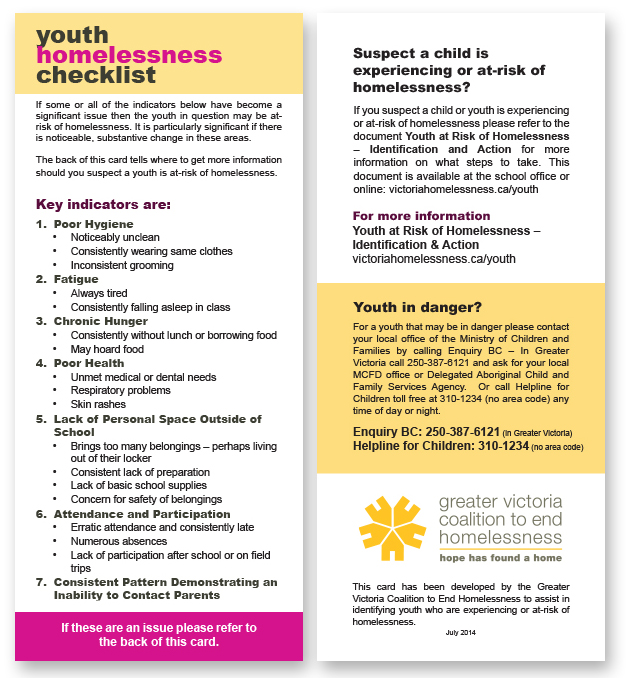 It is often difficult to identify children and youth experiencing homelessness. Youth living alone and families facing homelessness will try to hide the situation to avoid stigma or because of fear of having children taken away. Early identification, however, can put children, youth and families in contact with services that can assist in times of crisis.
To address this challenge, the Coalition and its partners worked with a representative from School District 61 to develop a checklist. This checklist and companion document were created to assist teachers, counsellors, and other youth service workers in the identification of youth who are experiencing or at-risk of homelessness and to help to connect them with the appropriate services.
The checklist is now available across School District 61 and we are working to have it in place in every classroom and youth-focused office in Greater Victoria.
For more information: Youth Homelessness Checklist