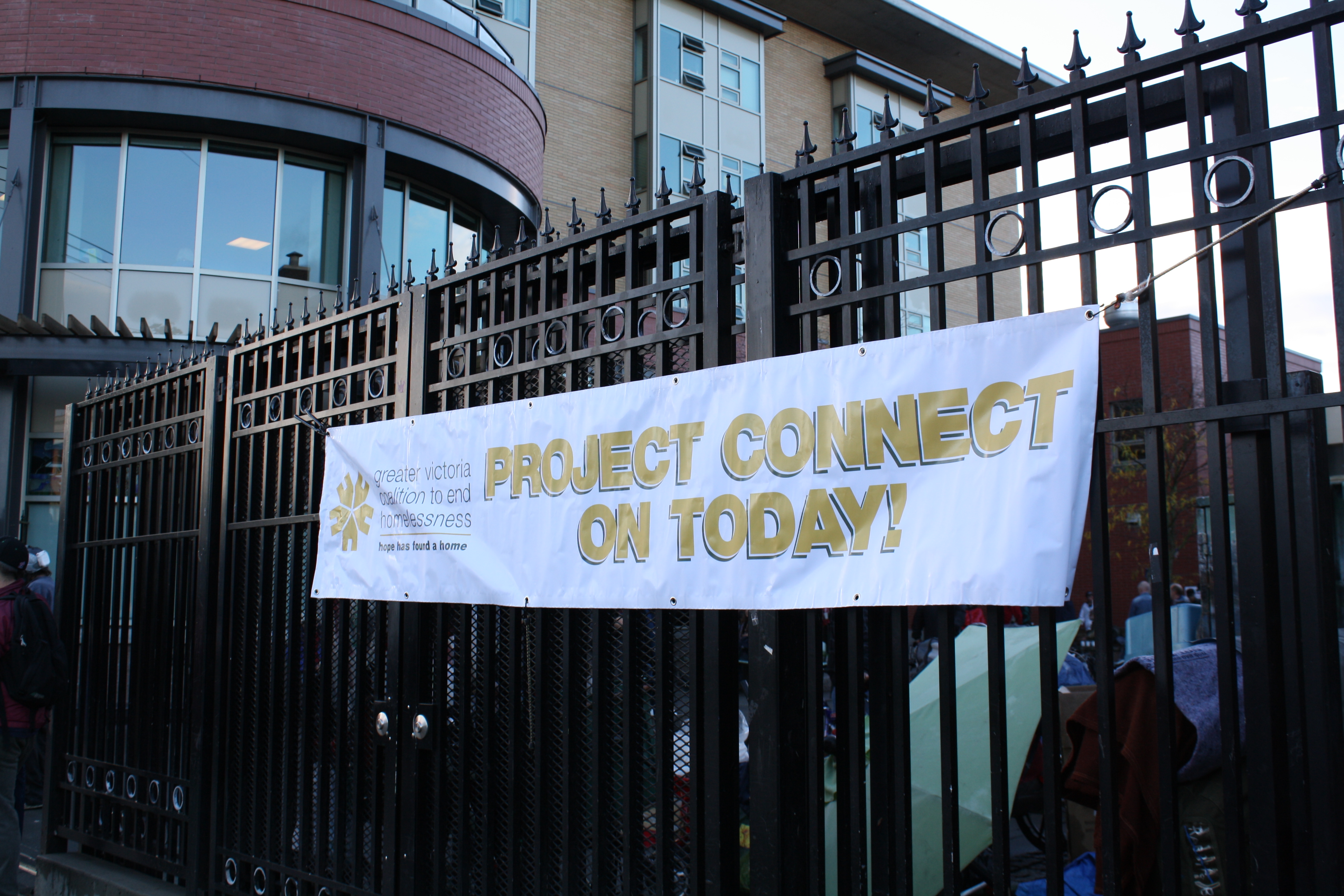 Project Connect 2014 was a huge success! Hundreds of people experiencing homelessness and extreme poverty from across the region came to the annual event. We wanted to take a moment to recognize the amazing volunteers, donors and service providers (in no particular order) for everything they've done to make Project Connect possible.
Hairstylists from Becka from OutShine Salon, Greg, Jordan, Joan and Tracy • Portraits by Pamela Bethel • Foot Hygiene from South Island Footcare Nurses and UVIC Nursing students • Hand Massages by Thema • Pet Carefrom McKenzie Veterinary Services • ID Replacement thanks to Carole James's Office • Flu Shots – Island Health Street  •  BBQ Lunch thanks to the Lion's Club • Aboriginal Health (Island Health) • Action Committee of People with DisAbilities • Adult Addictions Intake (Island Health) • Anawim House • Aids Vancouver Island • BC Aboriginal Network on Disability Society • BC Responsible & Problem Gambling Program • Carole James' Constituency Office • Cool Aid REES and Every Step Counts • VCAS Client Service Workers • Dandelion Society • Downtown Community Center • Elections BC • Extreme Weather Protocol • Island Deaf and Hard of Hearing • KPMG • Men's Trauma Center • Moms Like Us • Mustard Seed • Ministry of Social Development and Social Innovation • Oasis • Our Place  • Out of the Rain •  Pacifica Housing • Palliative Outreach Resource Team • PEERS • PFLAG • Salvation Army  • Social Inclusion Advisory Committee • SOLID • Ÿ South Vancouver Island Area of Narcotics Anonymous •  St Vincent de Paul • TAPS • Tenant Resource & Advisory Center • University 101 • Victoria Brain Injury Society • Victoria Hospic • VNFC (Aboriginal Health Outreach) • Yes2SCS
Thank you to the many, many volunteers who helped us plan, prepare and put on Project Connect!
Thank you everyone! It's great to see the community come together to help those experiencing homelessness and extreme poverty. Together we CAN end homelessness.