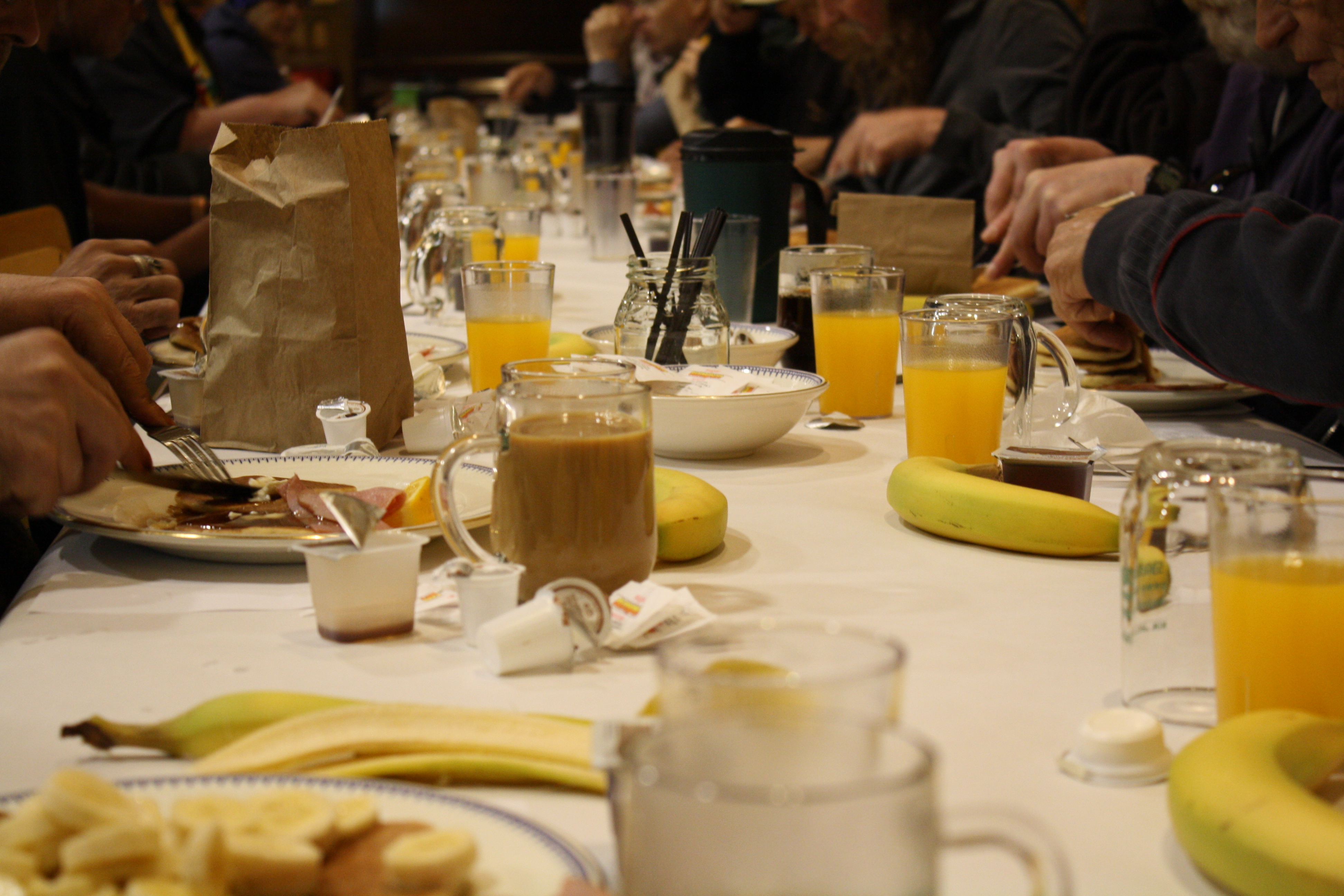 Nothing beats pancakes on a Saturday morning. This is never truer than at the weekly Pancake Breakfast served by the faith community to those in need.
Every Saturday morning a team of hardworking volunteers cooks and serves a piping hot pancake breakfast to more than 300 people. Held at four alternating churches around downtown Victoria, this breakfast tradition has been happening in our community for more than 25 years, and the demand only continues to grow.
In Greater Victoria many trying to manage a limited income are often forced to choose between necessities: groceries or utilities or rent. Many are forced to turn to meal programs like this weekly breakfast in order to survive.
Here are a few snapshots of last Saturday's Pancake Breakfast held at St. Andrews Kirk Hall.
Pancake Breakfast:
1st Saturday at St. Andrews Kirk Hall (680 Courtney St) at 8am
2nd Saturday at St. Andrews Kirk Hall at 8:15am
3rd Saturday at Glad Tidings (1800 Quadra St) at 8:30am
4th Saturday at Central Baptist (833 Pandora St) at 8:30am
5th Saturday at St. Andrews Kirk Hall at 8:15am
For more information about meal programs or food banks in Greater Victoria: Food in Greater Victoria
To donate or for more information, please contact the Churches directly.