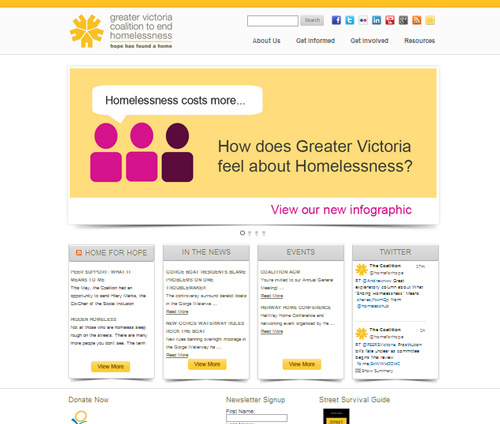 Five features on Coalition's website victoriahomelessness.ca you may not have known about:
Finding it hard to keep up with the latest news, current events and reports related to homelessness and poverty issues in the Capital Region? We've put them all together for you.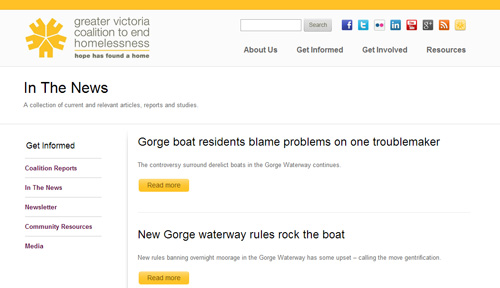 We do our best to keep it as up to date as possible. We've even added a handy feature so you can receive the updates directly to your inbox.

Just hit the orange button at the top of the In the News page and select "Get In the News delivered by email" and they will arrive as they happen!
We have a calendar of event on victoriahomelessness.ca featuring Coalition, member and partner events going on in our community.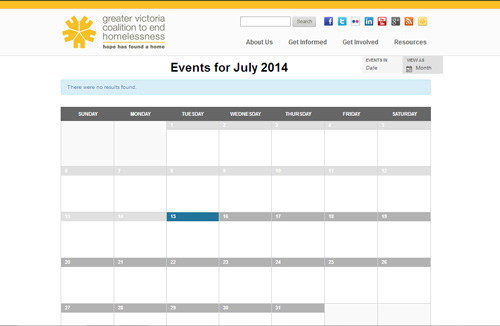 It's shockingly empty right now, but we'd love to fill it up! If you know of an event related to homelessness issues please submit it – and check back often to see what's going on in our community.
Our Meals & Food section of the website is a wealth of information. Here's what it has:
Interested in having a member of our Speakers Bureau present to your group/organization? Book using our easy to use online form! The webpage also includes the profiles of our Speakers
The Street Survival Guide is a one-stop resource for those experiencing (or at-risk of) homelessness in Greater Victoria. We've distributed 3,000 copies of the guide around the region, but agencies just can't keep them in stock. The guide is available in four versions for your reference:

online version